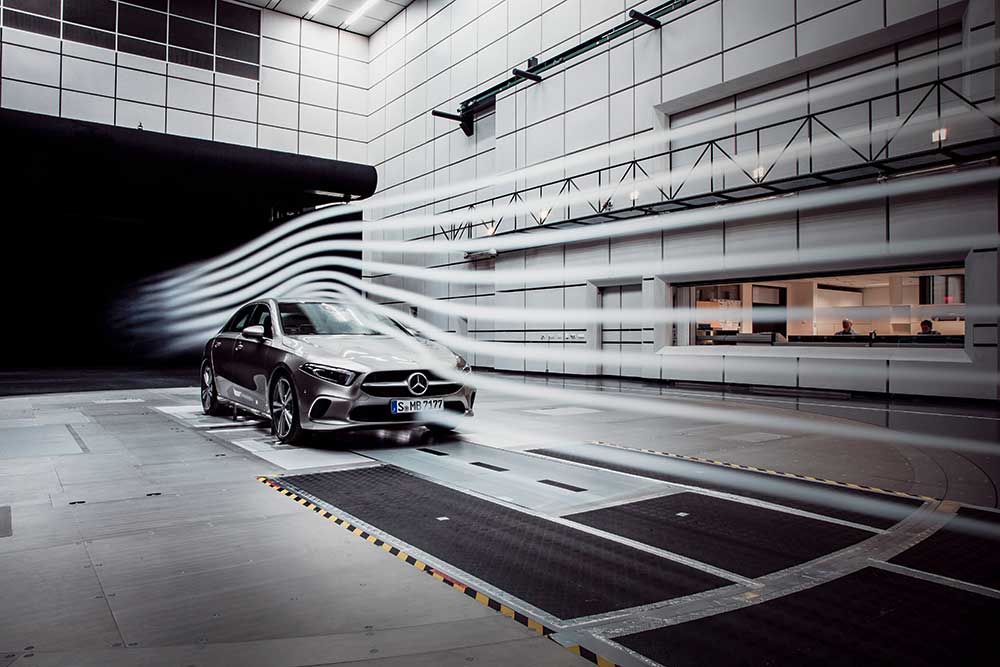 Mercedes-Benz recently announced that the all-new A-Class sedan now holds the world record for the lowest drag of any production vehicle worldwide with a 0.22 Cd. This is also matched with a drag of less than 0.49 m², a figure that's also important for the achievement. The company also states that this new honour defends the one set by the CLA Coupe.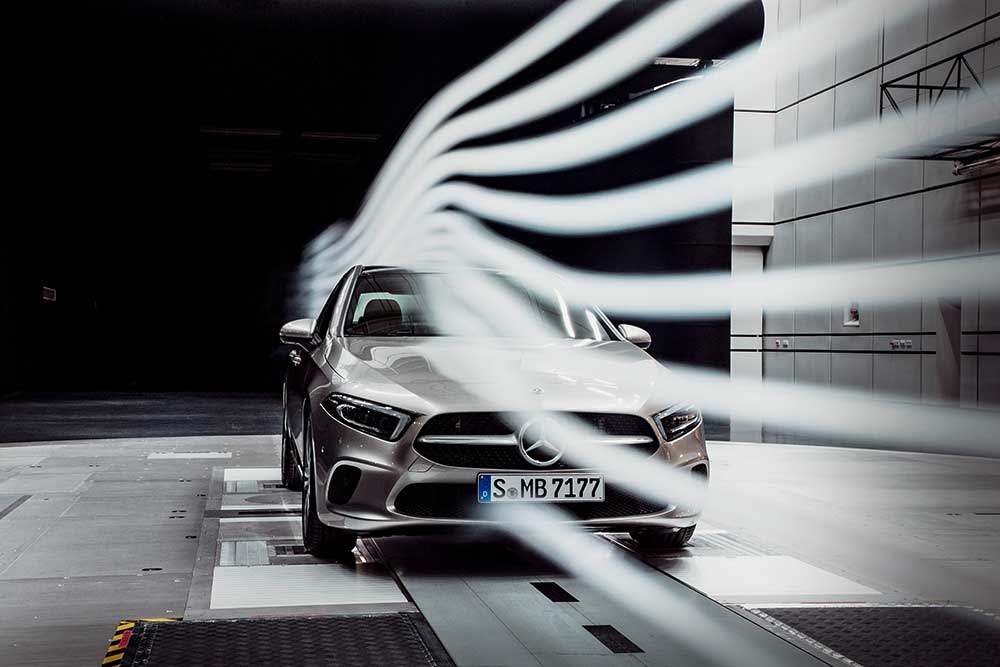 The purpose for a low drag coefficient contributes to lower fuel consumption under everyday conditions. To achieve this figure, the A-Class sedan was optimised to the smallest details by multiple computation loops, computer-aided engineering and measurements in the brand's own wind tunnel in Sindelfingen. In a side note, the blower in the wind tunnel can generate wind speeds as high as 265 km/h and is so precise that it is possible to show the influence of tyre markings in aerodynamics.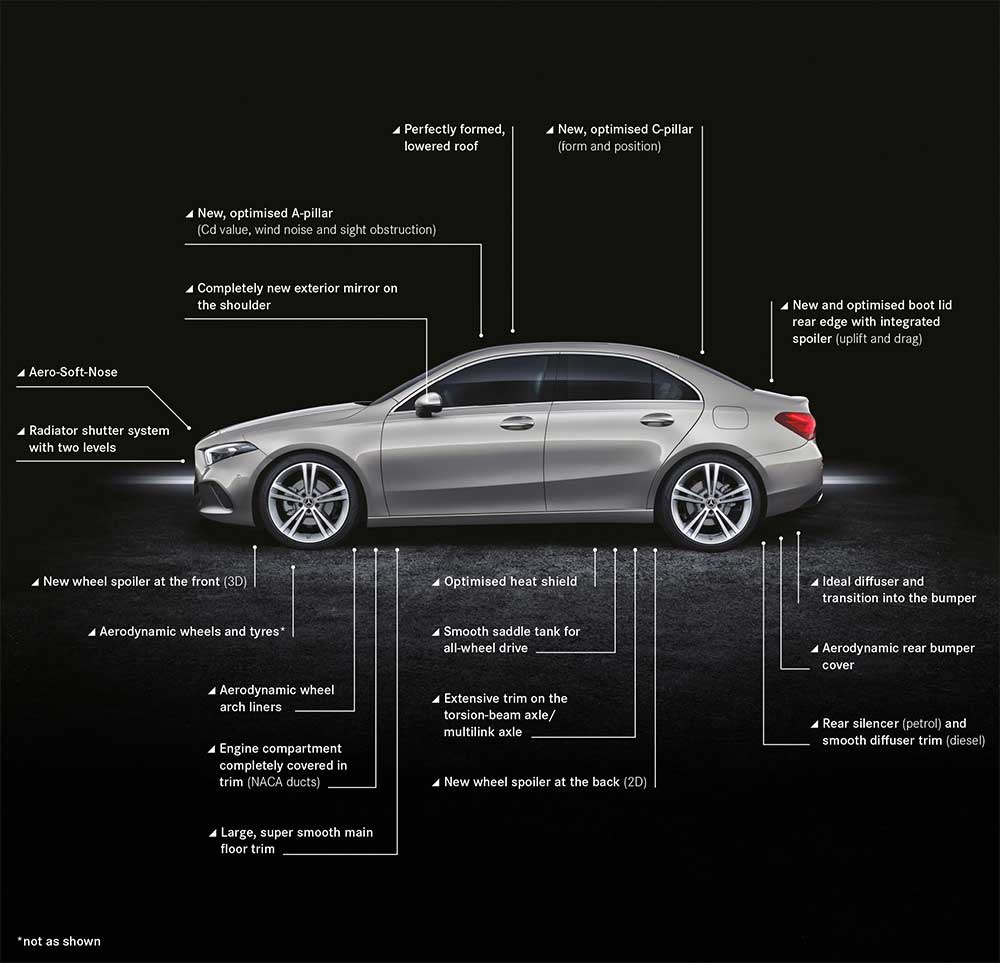 The small improvements that led to the new record included a reduction of the frontal area, extensive sealing such as the headlamp surroundings, almost complete underbody panelling of engine bay, main floorpan and parts of the rear axle and diffuser.
The car's rims and tyres also went through aerodynamic fine-tuning, with front and wheel spoilers optimised to route the air around the wheels in its most efficient. Optionally, the A-Class sedan will have a two-part shutter system behind the radiator grille to minimise airflow through the engine bay.
The upcoming A-Class sedan will be based on the 2019 hatchback model. Click here for deeper look into the new A-Class!
Mercedes' C 350e plug-in hybrid is the EQ Power vehicle you should have a closer look at.
Selling your car? Don't want to haggle for price? Fill in the form below and get your car into our bidding system!