The joy of buying a new car is a whole new level of achievement. When you get behind the wheel of your brand-new car for the first time and drive it out of the showroom, there's just no words to describe the happiness and excitement that you are feeling. But the headache of buying a new car lies in the process of selling your car or trading it in if it has an existing hire purchase loan. Don't let this stop you because we know some tips that make the used car with an existing car loan selling process a hassle free one!
Buyer Pays in Cash
The best scenario when it comes to selling your car is the buyer pays for it in cash. Not only does this make the entire process so much easier, but it is also cheaper. The buyer pays the agreed amount, then comes the B5 Puspakom Ownership Transfer Inspection (RM30), and lastly, to the nearest Road Transport Department (JPJ) brand to transfer the ownership (RM 100) of the vehicle. Your existing hire purchase loan is settled, and you can get your new car without any worries!
But before that, you need to take note that banks usually only allow you to sell your car or trade it in after 5 years (for a car loan term of 9 years) and after 4 to 5 years (for a car loan term of 7 years). This is because some banks impose fines or penalties for early loan settlement as most loans come with a lock-in period. Therefore, you need to know the appropriate time period and the total percentage of fines that will be imposed if you want to settle the car loan debt in lump sum.
Buyer Requires an Additional Loan
Another problem arises when the buyer needs to take a loan to buy your car and the banks get involved. They would require a more in-depth report, the B7 Puspakom Hire Purchase Inspection Report (RM60) over the normal B5 report, which generally takes more time to process. The buyer would then arrange for his/her own hire purchase loan approval before you can close the deal. This would also take additional time as the buyer's bank would have to settle off your bank's loan. Do note that this process can only go through if the sale value of your car is more than your balance loan.
To know how much the sale value of your car is, you can visit any used car dealership to get an estimated amount. Or you visit any Carsome Inspection Centers throughout Malaysia for free car inspection and evaluation assistance. A professional and certified inspector will cover 175 inspection points on your car before presenting you with the value sum of your car. Before you head down to your nearest used car dealership or Carsome's inspection center, do check out this article to know what you can do to increase the value of your car and how the loan and interest for your car is calculated. 
Now, what happens if the sale value of your car is not enough to cover your outstanding hire purchase loan? For example, the car that you are selling is for RM 50,000, but you have a balance of another RM 60,000 on your hire purchase loan. If it comes to this, you, the seller will have to top up the extra RM 10,000 to sell your car.
Aforementioned Payments
Now, since you have to top up an additional RM 10,000 to sell your car, you would have to make the aforementioned payment to your bank to get the relevant loan settled and get the paperwork done before the whole process can be concluded.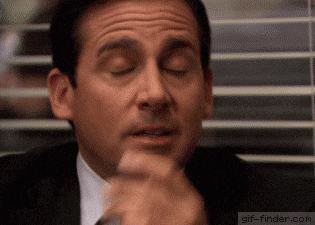 But, here's the catch. Most banks require the outstanding hire purchase loan to be settled in full by the borrower before the car can be sold off. Unless you have RM 60,000 lying around to pay the bank in full, used car dealerships are your next option because they would have the option to settle off your loan in full. Most of the used car dealership would usually charge a processing fee that can go up to RM 5,000 to cover:
Invoice Fee

Processing Fee

Agreement Fee

JPJ Fee

Puspakom Fee

A-Auto Fee

Servicing

Service Charge
If you don't wish to cover any additional charges from these dealerships, you should check out Carsome! At Carsome, your car will be inspected without any cost and you are guaranteed a end-to-end hassle free service when it comes to selling your car. Not only that, but you can also browse through Carsome's top quality used cars that are for sale. That's killing two birds with one stone with Carsome. You can find out more on our website.