A brand-new car loan is between RM 700 to RM 1200 per month on average for a 7-year loan. Compare that to the monthly installment of RM 300-RM 600 per month for a used car. That's about RM 5,000 to RM 7,000 a year in savings if you choose a used car that is less than 10 years old and has a mileage of less than 100,000 km priced at RM 60,000. If this is not a steal, then we don't know what is anymore!
If you want to go down the road with a used car (which is better than a new car in so many ways), here are 10 tips you can follow before you buy your new used car!
Set a Budget – The most important tip when it comes to buying a used car is to set a reachable budget according to your financial ability. You can find different car models that can be purchased based on your set budget. Let's say your budget is RM 50,000. You can get a monthly loan from as low as RM 300 to RM 500 for 5 to 7 years depending on your monthly commitment.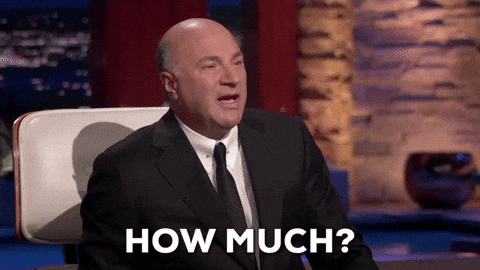 How to Calculate Your Total Loan based on your Pay.
Make sure the price of the car does not exceed your annual pay. If you earn RM 2,700 monthly, the price of your used car must not exceed RM 32,400 (RM 2,700 x 12 months).

The monthly payment should be more than 15% of your total salary. So, the ideal amount for a salary of RM 2,700 would be between RM

300 to RM 500 per month.
Make sure you get a car according to your need and your financial ability, not based on your wants and dreams. To make life easier, you can use Carsome's loan calculator to help you gauge your monthly allocation based on your budget.
Survey Online – In this modern age and time, every information is right at your fingertips. No more travelling far to a used dealership to survey for used cars because there are various online platforms like Carsome that offer used car trading services. It is also best not to go directly to a physical dealership without doing proper research online. You might get swooned by their smooth-talking skills and get something which is above your budget.
Other than that, online car trading platforms also allow you to set "filters" according to your set budget and needs which makes it easier to pick out cars that are within your budget.
Check the Car's Age – Just like the budget, setting the age limit of a used car is also an important tip to know. For example, with a budget of RM20,000, you will be presented with a variety of used cars that you can purchase. If you already have an estimated age of a used car that you want, you can then set the filter to narrow down your search according to it (eg – cars not more than 5 years). You can find the average age of cars that was sold the most to Carsome was between 6-8 years. 
Check the Mileage – In general, if the mileage of a used car is high, this would affect the value of the car. You want to choose a car with a low-medium mileage as that makes it easier for you to feel confident when it comes to quality. Low to medium mileage used cars often offer quality that is near to what you would find in a brand-new car. But do keep in mind that this also depends on the age of the car. Buying a higher mileage but newer car is better than buying an older car with low mileage as components in a car deteriorate over time regardless of how far it has driven.
Check the History of the Car – Make sure you check the history of the car before you decide on any used car. Usually, used cars sold at a price that is lower than the market price may have its own hidden history. Find out in advance whether the car you want has been involved in any major accidents, any major overhauling, if it has been flooded, how many times it has changed owners, etc as all this would affect the maintenance of a car in the long run. Avoid getting deceived by the perfect outer appearance of the car.
Record of the Car's Service Schedule – Used cars that are serviced consistently according to its schedule gives an indication that the car is in a good shape. If it is possible, you should look out for car owners who service their car at their respective brand's service centers.
These service centers would have a proper record of all service done to the car. This maintenance information is particularly helpful when you want to find out in depth about the used car that you want to purchase, be it information related to spare parts or major damages to engines and other parts of the car.
Check the Exterior and Interior of the Car – You should check out for any dents, bumps, or defects on and inside the car that you are planning to buy because if there are any, getting these fixed can be quite tiresome and costly. What you can do is try to negotiate for a discount if you detect any damage on the car that the owner does not wish to repair.
Take in mind the repair cost – repainting the car's body is about RM 2,000 to RM 5,000, to remove a dent from the car starts from RM 150 and this is based on how deep the dent is. Meanwhile to deep clean your seats can cost up to RM 200 based on the material.
Inspect the Other Parts of the Car – Here's what you should look out for when you are inspecting all additional parts of the car.
High and low lights, fog lights and hazard lights.

Air conditioner.

Car horn.

Radio and compact disc (CD) player or touch screen.

Car door handles and compartments.

Power window switch, side mirrors.

2.4V socket or spark plug.

Trigger oil tanks, bonnet, and car boots.

Seat belts and seat adjusters.

Storage tires and toolbox.

Dashboard indicator lights.
Check the Engine of the Car – Once you are satisfied with the exterior and interior of the car, the next step is to check the engine. If you are not so well versed with the engine of a car, especially when it comes to technical matters, do seek the help of a trusted mechanic.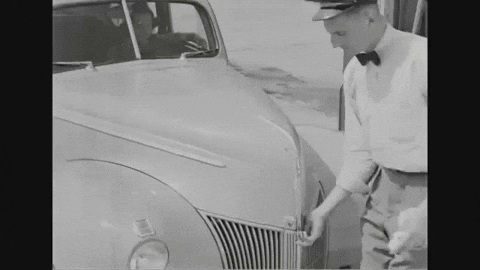 Just by listening to the engine of a car, they would know exactly what is wrong with it and would be able give you proper advice on the car that you want to purchase. But if you want to do it yourself, here is a guide that you can follow –
Check for any leakage of oils.

To check the radiator condition, open the top cover to inspect the murkiness of the radiator water.

Check the connection cables if there are any damages or if it is disconnected.

Make sure no components are detached, worn out or damaged.

Check the engine oil.
Test Drive the Car – No matter from where you get your used car, whether it's from a dealer or an owner, you have every right to test drive the car before you purchase it.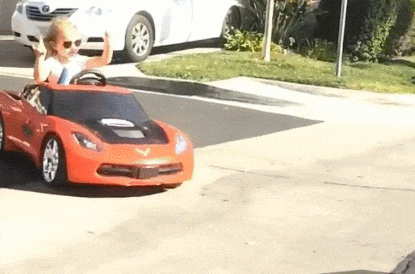 Test driving would give you the ultimate satisfaction and help you decide if you would like to purchase that car. Here's are some tips for test driving a used car –
Test the car brakes. Identify if there are any strange sounds during braking.

Test the steering wheel during turns (sharp turns or normal turns). Look out for strange noises when you turn.

Test drive in uneven terrains. This is to check the tires, suspensions, and gears.

Drive at various speeds to put the engine to test.

Make sure the car gears move smoothly no matter if it's automatic or manual.
We hope these 10 tips will help you when you start looking out for a used car. But if you want to make your life easier, you can always buy your new used car at Carsome. Carsome is an online platform that buys and sells used cars, hassle free!
Covering 175 inspection points, used cars sold by Carsome are definitely Carsome Certified, with no major accidents, frame or flood damage. In fact, if you get your car through Carsome, you will enjoy a one year extended warranty and 5 days money back guarantee under the Carsome Promise.  Check out the website to know more.