We are slowly inching towards the end of the year, and for the month of November, that only means one thing, the long awaited 11.11 sale!  If you thought these double digits are only a nice date to get married in, then you thought wrong, because 11.11 is also the date that is celebrated globally as one of the biggest shopping festivals ever! Think of it as an Asian Black Friday Sale.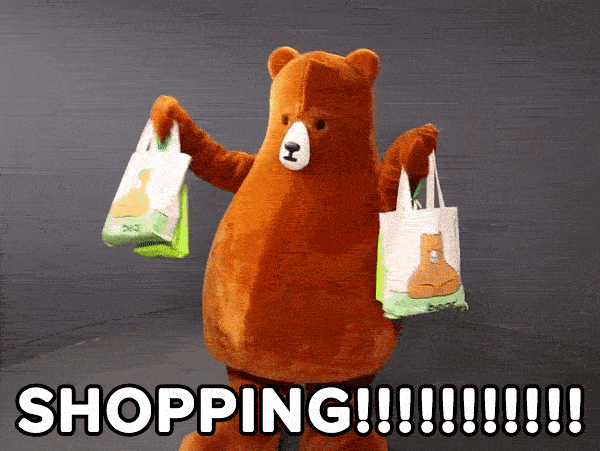 Giphy source: GoBear
Initially started in China, this sale was a day to celebrate those who are single. It might seem like an odd celebration, but for us, this date is a great opportunity for us to treat ourselves and our loved ones. You never know what you might score at a slashed deal!
So, knock yourself out! This is the one day that you can shop, judgement free. To make things easier for you, we've listed down some of the sites with the best deals other than the Big Three – Shopee, Zalora and Lazada. Make sure to read till the end for a special kind of surprise! 
Hermo – Double 11 Campaign
Are you an avid fan of k-beauty? Do you keep up with the 10-step k-beauty skincare routine? Then you would be tremendously happy to know that Malaysia leading online shop for all things Korean beauty and skincare needs is also having a massive sale during their 11.11 Sale.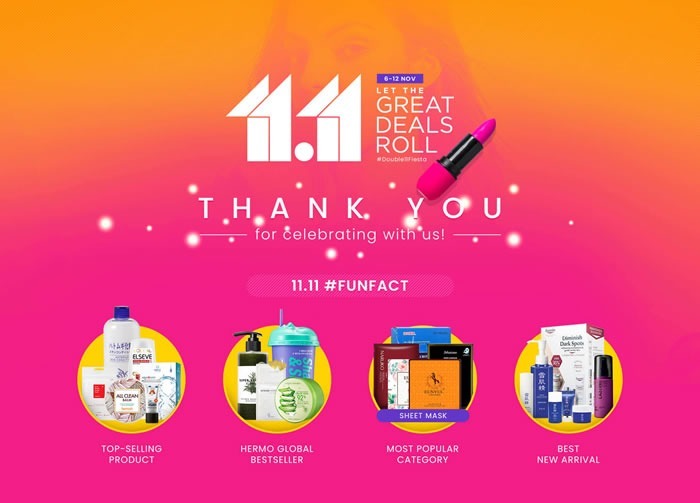 Hermo is known for their genuine beauty and skincare products, both local and international brands. You wouldn't want to miss out on their sale that is running from the 4th till the 12th of November 2020.
Up to 70% off on discounts

40% off global/Korean products

Get RM20 off when you spend over RM150 – for Gold and Platinum members

Extra 10% off for new arrivals with no minimum spend – D11NEW20

Find sales daily from brands like Nivea to Laneige
Althea – 11.11 Deabak
With Covid-19 on the loose, you might not be able to make your yearly trip to South Korea to stock up on your Korean beauty product.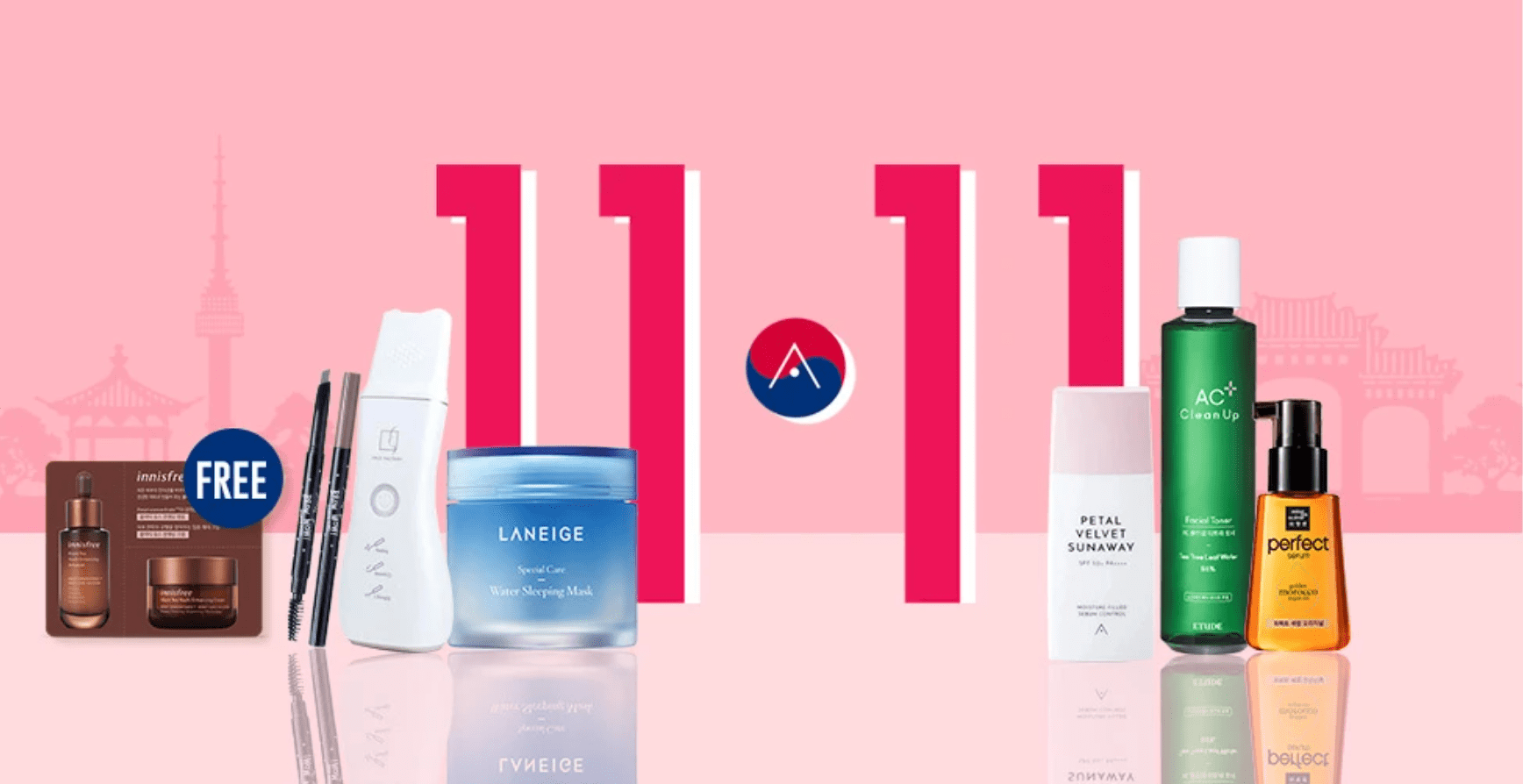 But fret not, because Althea is here to save you with their 11.11 Deabak Sale which is currently on till the 11th of November 2020.
10% off storewide, with no minimum spend – 1111DAEBAK

Free "Innisfree's Black Tea Youth Enhancing" sample with every order (while stock lasts)
Photobook – 11.11 Sale
If you miss travelling like we do and don't know what to do now with the CMCO, why not print out your memorable travel photos into a nice photobook, an album, or a frame?
At Photobook, they want you to remember your photos physically because seeing them through your phone might not spark as much joy. So from the 1st to the 11th of November, they are having a sale that you wouldn't want to miss.
Up to 60% off storewide from accessories to printing

Various additional upgraded discounts – 1111DEAL
BloomThis – 11.11 Sale
Do you know, when it comes to flowers, you don't have to wait for someone else to get it for you because you can always get it yourself which makes it even more special? It's a gift from you to you!
Or if you want, you can always get a beautiful bouquet of flowers for your loved one just to remind them how much you appreciate and love them. Whatever you reason might be to get a bouquet, make sure to get them during BloomThis's 11.11 sale which is from the 2nd till the 15th of November 2020.
11% off selected flowers and gifts

2x rewards points

Free same-day delivery to KL and Selangor
Dyson – 11.11 Specials
Dyson have recently taken over the world with their vacuum cleaners, hair dryers and their hair straightening devices.
Not only are these products aesthetically pleasing, but they work amazing, just as they are advertised which does not come as a surprise on the recent hike in popularity among many Malaysians. So, if you are in the field for a new Dyson device, you should totally take advantage of their 11.11 Specials that are currently running till the 11th of November 2020.
Up to 29% savings

Selected purchases come with free gifts

Receive an RM150 voucher off when you checkout on 11 November
Carsome – 11.11 Sales
Lastly, the most awaited, the most worthy 11.11 sale definitely goes to Carsome. For those who want to buy themselves a car, you should totally check out Carsome 11.11 Sales, the best sale you have been waiting for.
Carsome is the platform that buys and sells used cars. Our cars are checked by certified inspectors and go through 175 inspection points before they are sold out which only proves that our used cars are Carsome Certified Quality Cars. But why a used car you might ask? This article explains it all! You would not want to miss out this sale from the 1st till the 30th of November 2020.
Discount of up to RM 3000 off

Carsome Certified Quality Cars

Different models on sale eg: Nissan X-Trail, Honda Civic, Maxda CX-3, Toyota Camry, etc.
 You should also check out Carsome's sale on Lazada and Shopee where you can get our RM 500 voucher for only RM 99, for one day only, on the 11th of November 2020. If this is not a steal price, we don't know what is anymore.