There are two major types of transmission found in most Malaysian cars today; automatic and manual. For those who might still be wondering what transmission is, it's the type of gear found in your car.

Now that Malaysia allows one to hold a license for automatic transmission cars only, the question has become even more relevant – which one is better, a manual or an automatic car? There is no right or wrong when it comes to this question. Before going deeper into that, let's discuss how these gears work in a car.
How does the Transmission System Work?
In simple terms, a transmission system allows a vehicle to change gears, transferring the power from the engine to the wheels in the most efficient manner and when needed. It is done by varying the gear ratio where in lower gears, this increases available power while reducing speed. However for higher gears, it's the opposite. Higher gears reduce power and increase speed. For the manual transmission, the driver is responsible for shifting the gear using the clutch and the gas pedal. On the other hand, for automatic transmission, the car decides when you'd need to shift your gears and it is done automatically for you.
Automatic VS Manual — Which is Better?
Automatic cars have been the choice of most for the past years but despite their rising popularity, these types of transmission are not necessarily a better choice for many drivers. However some of the advantages of driving this type of car includes:
Easier to use — Although driving a car that needs the gears shifted manually might not be difficult, it does take a bit of practice before you can master it. Most drivers take time to practice and learn to use each of their limbs independently in order to control a manual transmission car. Whereas automatic transmission is much simpler as the car decides when the gears needs to be changed and the learning time is significantly less.
Less restriction manually — We are all taught that the safest way to drive is to keep both hands on the wheel. This is possible when driving automatic but is definitely not possible when driving a manual as your other hand is needed to shift gears.
Perks on the Hills — If you're a less experienced driver, you may find that navigating steep inclines in a manual transmission is difficult, especially if you're attempting to do so from a dead stop. Automatic transmissions take care of this issue, enabling your car to operate efficiently no matter how steep the hill might be.
Lower the risk of stalling — Everyone with a driving license would know how embarrassing it is when your car "mati engin' or accidentally stops rights when the traffic light changes. This would not happen if you are driving an automatic transmission car unless there is a mechanical problem with the car.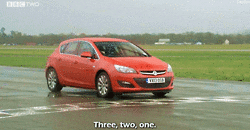 Easier during heavy traffic — More work goes into starting, accelerating, decelerating, and stopping manual transmission. Also, your leg gets super tired in a traffic jam because of the constant pressure on the clutch. Automatic transmissions allow the driver to move through heavy traffic without having to do more than push a single pedal.
Some of the downside of driving an automatic transmission car are
Expensive — A new automatic car is generally more expensive than a manual car and the upkeep can be quite costly as automatic transmissions are more complex with a variety of working parts.
Cannot drive a Manual — In Malaysia, if you obtained your licence for the automatic car, you are not allowed to drive a manual. Some who trained with a manual car and immediately used an auto transmission right after would have forgotten how to use the clutch.
Manual transmissions predate the newer automatic models, yet they are still favored by many drivers due to the fact that they are:
Cheaper — On average, a manual car is generally RM 1000 less than an automatic car of the same model. And it also requires very minimum maintenance, and generally maintenance and repairs end up being significantly cheaper than an auto car.
Better fuel efficiency — Overall, manual transmission engines are less complex, weigh less, and have more gears than automatics. The end result is that you will end up getting more kilometers out of the petrol you pump in than you would with an automatic. Manual transmissions have been known to save drivers between 5% and 15% on their fuel costs.
Less likely to be stolen — With the increasing number of automatic transmissions finding their way to the roads, some thieves never learned how to drive a manual hence they will not be able to steal it away. If a thief decides to mark your car, a manual transmission in preparation to steal it, there is a good chance that the transmission would be able to change his/her mind.
Better control — Automatic transmissions are designed to choose the best gear for any situation, but they tend to make a mistake on the side of caution, shifting to too high of a gear and wasting engine power. At the same time, they are built to respond to conditions as they are encountered, which does not allow for drivers to either anticipate an oncoming condition, or to purposely select a lower gear for an added boost of power. Manual transmissions give drivers greater control over the vehicle.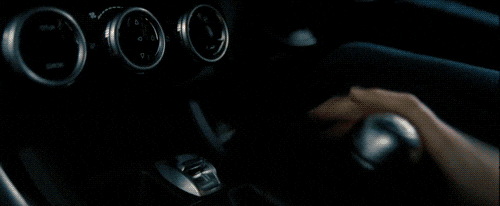 Some of the downside of driving a manual transmission car are:
More difficult to learn — Learning to drive a manual carl can often take more time because you are required to do the gear changes yourself.
Heavy traffic driving — Driving in heavy traffic conditions can be difficult due to constant stopping/starting and manual gear changes.
So, based on these pros and cons, it all boils down to what your driving style is. Do you prefer to be comfortable when driving or do you prefer to have better control when driving? No matter what you choose, always remember each type of transmission has its own advantages and disadvantages and you can always get top quality used cars of either transmission at Carsome. Do check out the website to know more.