If you are looking to buy a car, you would have come across hybrid variants in various popular car brands. Some might confuse it with an electric vehicle (EV) – which is not entirely wrong – but it's not an all-electric vehicle. 
One of the main perks of hybrid cars is their fuel efficiency. If you like the idea of going on long drives without stopping to refuel, a hybrid car is a great choice to have. 
But how exactly does it operate and what are the advantages of owning a hybrid car? Well, just read on because we'll be covering everything you need to know. Let's get started. 
What is a Hybrid Car?
A hybrid car, which is also commonly known as a Hybrid Electric Vehicle (HEV), uses more than one means of propulsion – it combines a petrol or diesel engine with an electric motor, capturing energy via regenerative braking. Think of it this way: it's a two-in-one car, which leads to its name – hybrid.
With hybrid cars, you can choose to power your engine from the electric motor, the gas engine or both. Using both engines at the same time results in less petrol usage, which equals better fuel efficiency. 
The electric motor of a hybrid car is powered by an additional high-voltage battery pack; this is different from a car's conventional 12-volt battery. The hybrid's battery pack is refilled by capturing energy from deceleration that is typically burned off by the brakes in petrol cars. 
Car brands and manufacturers utilize different hybrid designs to accomplish different purposes, such as maximizing your car's fuel consumption, or reducing the overall cost of the vehicle.  
Here's a quick fun fact: the Toyota Prius was the first series-produced hybrid vehicle in 1997. However, hybrid drive systems are actually much older; the first car that combined petrol and electric engines was the "Lohner-Porsche Mixte Hybrid", built by Ferdinand Porsche. It was a 16-horsepower gasoline engine working together with a generator to provide electricity that charged the battery and turned the wheels.
Different Types of Hybrid Systems
There are three main types of systems that hybrid cars use today which are the Parallel Hybrid, Series Hybrid and Plug-in Hybrid. 
Parallel Hybrid
This is the most common hybrid system used by most brands, whereby the electric motor and the petrol engine are connected in a common transmission to combine both power sources. The type of transmission and the size of the petrol engine are the two main driving factors that determine how a parallel hybrid will accelerate, sound, and feel. 
This transmission can either be automatic, manual, or Continuously Variable Transmission (CVT). Common brands that use the parallel hybrid system include Toyota, Lexus, Hyundai, Kia, Nissan, and Honda.
Series Hybrid
In this system, the electric motor provides the thrust, while the petrol engine recharges the battery. There is no physical mechanical connection between the engine and the petrol. This results in a driving experience that is pretty similar to an electric car with smoother, and more powerful acceleration. 
When the battery is more utilized in a system, compared to its petrol counterpart, there's typically less vibration when the petrol engine starts or during acceleration.
Plug-In Hybrid
A plug-in hybrid adds more power to the conventional hybrid concept with a much larger battery pack. Just like an EV, this battery pack must be fully recharged using an external source – either from your home or at public charging stations. 
Thanks to the huge amount of energy stored, the plug-in hybrid has an extended all-electric driving range, which can significantly reduce the fuel consumption rate. If you deplete the all-electric power that is stored in the battery pack, the car will revert back to being a normal hybrid car.
Components Found in Normal Hybrid Cars
Battery (auxiliary):

In a hybrid car, the auxiliary battery provides electricity to start the car before the battery is engaged.

DC/DC converter:

This device converts higher-voltage DC power from the traction battery pack to the lower-voltage DC power required to ignite the car and recharge the auxiliary battery.

Electric motor:

This generates electricity from the rotating wheels while braking before transferring that energy back to the battery pack. Some cars use motor generators that perform both the drive and regeneration functions.

Exhaust system:

The exhaust system channels the exhaust's emissions from the engine out through the tailpipe. A three-way catalyst is designed to reduce carbon emissions within the exhaust system.

Fuel filler:

A nozzle from a fuel dispenser attaches to the receptacle on the car to fill the tank.

Fuel tank (petrol):

This tank stores petrol in the vehicle until it is required by the engine.

Power electronics controller:

This unit manages the flow of electrical energy delivered by the traction battery, controlling the speed of the electric traction motor and the torque it produces.

Thermal system (cooling):

This system maintains a proper operating temperature range of the engine, electric motor, power electronics, and other components.

Traction battery pack:

It stores electricity for use by the electric traction motor.

Transmission:

The transmission transfers mechanical power from the engine and/or electric traction motor to drive the wheels.
What Types of Hybrid Cars are there?
Hybrids differ according to their levels of electrification.
Micro Hybrid:

Micro hybrid cars use what is known as a "start-stop system" that is purely driven by the internal combustion engine (petrol engine). The regenerative braking technology helps to stop the engine when the cars come to halt and restarts it when the driver accelerates. In many driving classifications, micro hybrids are not listed as a hybrid concept as it uses only the petrol engine to power up the car.

Mild Hybrid (MHEV)

: Mild hybrid, unlike the micro hybrid, has an electric motor in its drive system but it never works on its own as it helps the internal combustion engine boost the vehicle during acceleration. Because of the higher voltage, a mild hybrid car can recharge more braking energy compared to the micro hybrid, while these cars consume up to 15 percent less fuel than conventional petrol cars.
Full Hybrid (PHEV)

: This type of car has electric motors and internal combustion engines that work together. You can also choose to use the full-electric mode, but it only allows short trips of a few kilometers. Compared to the mild hybrids, full hybrid cars use high-voltage traction batteries with several hundred volts that work together with the petrol engine to power up the car. Full hybrid cars are known for their cost-efficient fuel savings of more than 20 percent compared to conventional petrol cars.
Advantages of Owning a Hybrid Car
Compared to conventional cars or EVs, there are quite a few advantages of owning a hybrid car.
Fuel consumption varies between 15 and 50 percent lower than other car types but this depends on the type of car that you choose. This is especially great in cities with frequent traffic jams. 

Since the fuel consumption is way lower, this results in lower emission of CO2. Hence, making it more environmentally friendly. 

Drives are smooth and more efficient as less energy is lost because the energy from braking, as well as acceleration is captured, and reused.

With hybrid cars, long-distance trips are more fuel-efficient as their driving range is better than a fully electric car.

Compared to a conventional drive system, acceleration is increased by 10 to 20 percent. An internal combustion engine needs higher speeds for more torque, while a hybrid is able to accelerate with the electric motor.

Apart from plug-in hybrids, the vehicles do not have to be charged with electricity. So, drivers do not have to search for a charging station.
Disadvantages of Owning a Hybrid Car
However, there are also some disadvantages to owning a hybrid. 
They are not as environmentally friendly as plug-in hybrids or electric cars.

You may not get as many discounts or incentives when you buy a hybrid as the government is encouraging customers to purchase an all-electric car or a PHEV. 

Servicing and maintenance charges can be higher. Because there are two engines and there is quite a bit of tech in those engines, maintenance costs can be higher.




Also, you may find your local garage doesn't service or maintain hybrid cars because of the different technology. 
Most Affordable Hybrid Cars in Malaysia
Honda Jazz Hybrid – RM87,000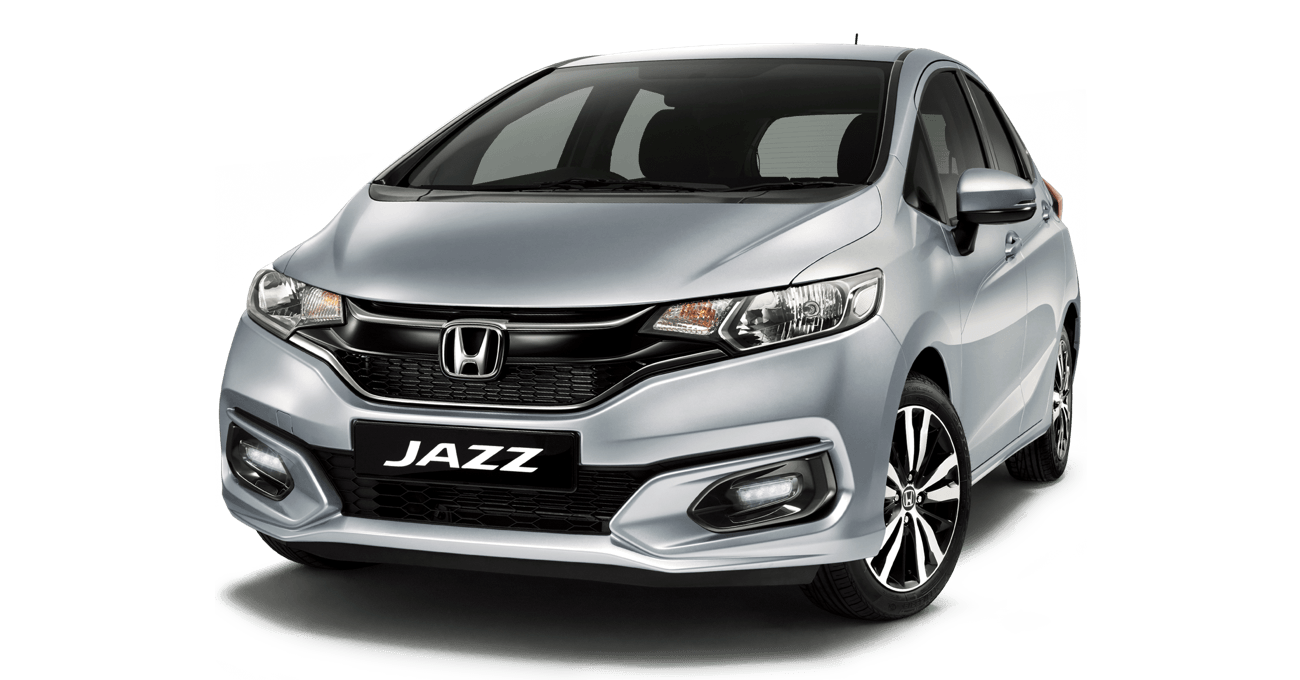 The Honda Jazz Hybrid is powered by a naturally-aspirated 1.5 liter DOHC four-cylinder petrol engine and a 22 kW electric motor, which collectively produces 137 PS and 170 Nm of torque. There is also a 0.86 kWh lithium-ion battery to store power, and a seven-speed dry dual-clutch transmission. It is said that the fuel consumption for the Honda Jazz Hybrid is at an impressive 25 km/l.
Hyundai Ioniq Hybrid Plus – RM115,888
The Hyundai Ioniq Hybrid Plus is powered by a 1.6-liter four-cylinder GDI Kappa engine and a 44PS electric motor which produces a total output of 141PS and 265Nm of maximum torque. The drive is sent to the front wheels via a six-speed automatic dual-clutch transmission, while the electric motor is powered by a lithium-ion polymer traction battery. Thanks to this awesome powertrain package, the fuel consumption for this car is at an impressive 25.6 km/l.
Nisssan Serena S-Hybrid – RM120,524
The Nissan Serena S-Hybrid is actually a mild-hybrid that is powered by a 2.0L (MR20DD) Twin CVTC engine and a 'micro hybrid' system, which utilizes the alternator as a torque assist motor (up to 1.9kW of power), paired with a CVT-type gearbox with Adaptive Shift Control (ASC). The maximum power output is 150 PS at 6,000rpm, with a maximum torque of 200 Nm at 4,400 rpm. The fuel consumption rate for this car stands at 14.2 km/l.
So, should You Own a Hybrid Car?
It is a known fact that vehicles powered by petrol and diesel engines tend to produce a lot of CO2, which is really harmful to the environment while greener cars like electric cars tend to have a short driving range and battery life. 
One of the main purposes of hybrids is to create a more environmentally friendly alternative to conventional cars. With petrol engines and electric motors working together, hybrid cars can contribute to a greener planet without compromising on the driving range and performance.
Plus, it is relatively more fuel-efficient. However, hybrid cars are also high-maintenance to up-keep as the servicing and maintenance charges for these vehicles are higher. Spare parts also might not be readily available. 
So, when it comes to a hybrid car, the choice is totally up to you. If you want a car that is fuel-efficient and reduces carbon emissions but doesn't want a car that needs to be plugged in to be recharged, then the hybrid car is the one you should pick. 
Read more: 2021 Third Gen Honda HR-V and How Far can Your EV go before stopping at these Electric Vehicle Charging Stations.
For any other used car services and news, do check Carsome out! You can sell your used car at Carsome for the best price, fast payment, and no paperwork hassle. Check the website today to know more.