If you've been in a situation where you were late for an appointment or an interview, or travelling alone on an empty highway, you'd understand how frustrating it is to suddenly experience a puncture. Not only would you be stranded on the side of a possibly empty and dark highway, which could expose you to bad weather or even to the risk of getting robbed, you'd also risk being run down by errant drivers.

Credit: www.idmsvcs.com
Generally, tyres don't carry the weight of the vehicles, the air inside them do. A few basic aspects determine the "load capacity" of a tyre – mainly, the size of the "air chamber" which is the space between the rim and the tyre, how strong the construction of the tyre and the air pressure that's in the tyre.
To most of us, tyre pressure is usually one of the neglected things we fail to keep track of. But think about it, considering that the four tyres are the only contact points between the car and the road (like we always stress), it is actually the most important aspect of a car to take note of. A flat tyre or a tyre with lesser than recommended air pressure can affect handling tremendously especially in corners or during sudden changes in a car's direction or movement.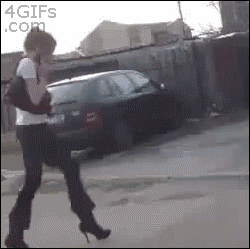 Imagine a lady walking in a straight line on high heels and all of a sudden one of the heels snap off. What do you think would happen to her movements? Now imagine that happening to either one of your car's tyres suddenly, but at much higher speeds. It's not something the average driver can react appropriately to.
So before we fuss about them, what are Run Flat tyres all about?
What?

Credit: Pirelli
Run Flats are tyres that you can still drive on for quite a distance even after a puncture. This allows the driver to continue on to a safe destination to get them looked at. They also prevent the car from swerving dangerously when the tyres have lesser air pressure than recommended, especially when you're travelling at higher than usual speeds.
How do they work?
There are two types of Run Flat tyres; mainly the Self-Supporting system or the Support Ring.
Self-Supporting System

Credit: bridgestonetire.com
As for the Self-Supporting type, these tyres feature a reinforced side-wall construction that preserves the "shape" of the tyre and the load of the car when the tyre pressure drops suddenly and significantly. This allows the car to still travel for a substantial distance, allowing the driver to get home or to the nearest workshop to have it looked at.
Support Ring System

Credit: bridgestonetire.com
Otherwise known as Auxiliary-supported tyre, these tyres don't have stiffer or tougher rubber. Instead, they are supported by a special rim which has a steel-support ring attached to the wheel, for support when it's punctured or low on pressure.
How long can you continue driving after a puncture?
Run flat tyres may be safer than conventional tyres, but they're certainly not fool proof. It doesn't mean that you can ignore the punctured tyre and continue driving without patching or inflating them until your next tyre change.
Generally, it is recommended to not exceed 80 km/h, for a distance no more than 100 km but that's subjective too. The exact range really depends on various aspects like your driving speed, the vehicle load and also the driving/ road conditions.
It may sound absurd, but think of run flats as the rubber gutters in your pant shorts. In case you forget to wear your belt, the rubber gutters will still be able to hold the shorts onto your waist, but if you start running far and fast, especially with all the weight of your keys, wallet and phone in your pockets, your shorts will still ride down and drop.
So don't rely on the rubber gutters as a failsafe, always be safe – wear a belt!
Switching from conventional to Run Flat tyres
It's a simpler process for vehicles fitted with Run Flat tyres to switch to conventional tyres, but bear in mind that vehicles equipped with Run Flat tyres as standard, usually DO NOT come with spare tyres, so think twice before switching.

Credit: insideevs.com
As for the other way round, switching from conventional to Run Flats is not that easy. This is because these tyres work hand-in-hand with the vehicle's factory equipped Tyre Pressure Monitoring System (TPMS). TPMS alerts the driver of loss of air pressure with the aid of sensors, allowing drivers to keep track of their speed limit, and the distance they have before the tyres need to be looked at.
When changing to Run Flat tyres from conventional ones, owners may even have to look into making some changes on the vehicle's suspension because of the stiffer construction of the run flat tyres which may affect ride comfort. A quick check with at a local experienced tyre shop should clarify your specific queries.
Lifespan of Run Flat tyres
Run flat tyres are made of similar if not identical materials to conventional tyres so their wear rates should be the same – only difference is that the Run Flat tyres are reinforced in certain areas to withstand the vehicle's load during a puncture.
Can they be repaired?
It's a risky move as most manufacturers would advise against it – whether it's for safety or sales concerns, we don't know. But theoretically, it wouldn't be safe. If the Run Flats have been driven on after it has deflated, it would have weakened its internal strength and rigidity, making it impossible for the tyre shop guys to assess the extent of how far it's been driven after the puncture.
Last but most importantly, COSTS.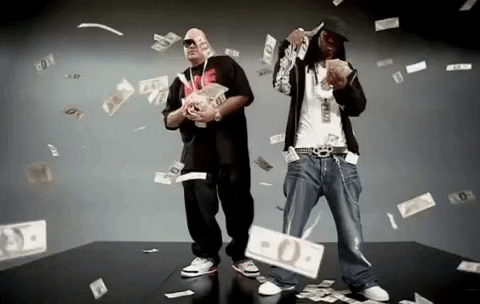 Run Flat tyres are generally more expensive than conventional tyres, there's no hiding from that. On average you'd be looking to pay around RM200 – RM300 extra per piece. Some may think it's justified and some won't, so it's a grey area that we can't explore.
It's mostly due to the complexity of its construction and the highly-durable materials used in the process. Availability is another issue, it may be easier to come by in most major cities but if you happen to have a puncture in a small, remote town, then the situation may be a little stickier.
Our take on this? Just keep track of your tyre's air pressure and treadwear constantly and consistently, you'd be fine.
Find out what it's like to be part of BMW's Driver Training Programme!
The weather can affect your car's battery lifespan. Find out what else you didn't know about your car battery.